Hybrid Series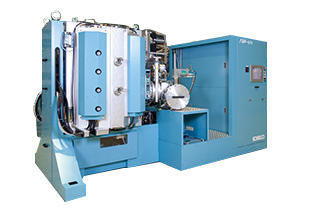 The Hybrid Series is equipped with two main evaporation sources from Kobelco.
It is mainly used as R&D equipment and expands the possibilities of R&D and production of high-performance film in various industrial fields.
Equipment Features
Enables high-end, original coating
It is equipped with two evaporation sources (AIP® and UBMS®) and allows complex, high-end coating through alternating or simultaneous discharge.
Details of evaporation sources
Compatible with CE, UL, and customer safety standards
Specifications can be customized to meet international safety standards. We can also tailor the specifications to meet your needs for safety standards developed in-house.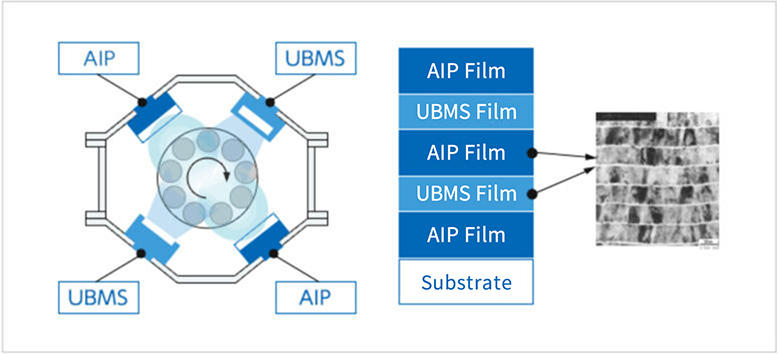 Basic Equipment Specifications
Minimum space for installation
6 m × 6 m
Effective coating area
ø450 mm × H 500 mm
Number of evaporation sources
R&D: 3 sources × 2 surfaces
UBMS®: 1 source × 2 surfaces
Substrate table
ø130 × 6 axes, Rotation/revolution
Max loading weight of substrates
Max. 180 kg
Typical application
Medium-scale production
Tools, automobile parts,dies and molds (medium-scale)