Advanced Products & Technology Department
Overview
For more than 30 years, since the start of the vacuum deposition business in 1986, Kobelco's Advanced Products & Technology Department has sold over 600 units of equipment to customers in Japan and around the world. Applications that require surface treatment continue to grow year by year, and while we may not notice cutting tools, automobile parts, aviation parts, medical parts, and energy parts in our everyday lives, these applications continue to steadily increase.
Our Mission
Among the deposition methods used by Kobelco, physical vapor deposition (PVD) enables high hardness and high adhesion, and as mass consumption and production increase, PVD is a high value added deposition technology that realizes high durability, low wear, and high functionality to contribute globally.
The mission of Kobelco's Advanced Products & Technology Department is to contribute as the world's top manufacturer of PVD equipment by providing advanced surface treatment solutions to more customers while increasing recognition of surface treatment needs as we continue to enjoy working with this technology.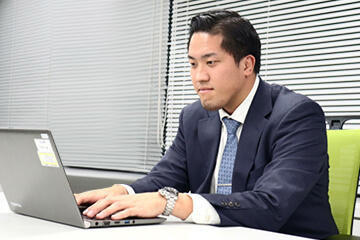 Takasago Works in Hyogo Prefecture, KOBAC in the U.S., and KCS in Germany all have systems to carry out sample testing to meet customer requests and needs. We look forward to customer inquiries regarding sample test requests and information about our products and surface technology.
History of Kobelco's Advanced Products & Technology Department
1986
Launched as the Vacuum Coating Section in the Machinery R&D Department of the Development Division in the Machinery Business
1987
First external sale of vacuum deposition equipment

Episode 1

: Start of the vacuum deposition business

The department launched its vacuum deposition business by bidding for the coating system of oil well piping as part of a national project. At the time, it manufactured equipment using an evaporation source from a U.S. manufacturer.
After that, the department quickly shifted its focus to the potential of alloy coatings and created a system for designing and manufacturing equipment using the arc ion plating (AIP®) method. In the early 1990s, the department released the world's first manufactured titanium aluminum nitride (TiAlN) alloy film (Miracle Coating) using the AIP® method.

1988
Started sales of the world's first mass produced inline equipment
1992
Delivered AIP®-6036 equipment (Kobelco original series product)
1993
Developed rod-type evaporation source and special equipment for piston rings, and delivered first units
1994
Launched Advanced Products & Technology Department
1995
Delivered first roll coater (using AIP®)
1996
Delivered equipment for mass produced automotive parts
1997
Number of units sold externally exceeded 100
1998
Delivered inline equipment for tools
Delivered first unit of UBMS® equipment

Episode 2

: Establishing the DLC process

Around 1995, the need for diamond-like carbon (DLC) increased so as to improve lubricity of automobile parts. In response to this, Kobelco developed the UBMS® original sputter evaporation source.
DLC has a film performance that can be easily changed depending on the composition and deposition method, and although there were major obstacles to the development of the equipment, the department overcame the longstanding issues by conducting joint verification with an automobile parts manufacturer. The experience and knowledge gained here are still being provided to various customers as part of our proprietary know-how.

2000
Delivered first unit of AIP®-S Series (S40, S70)

Episode 3

: Release of AIP®-S Series and new evaporation source (Fine Cathode)

In the late 1990s, the need for improved surface roughness increased, especially in the cutting tool industry. In response, a new evaporation source, Fine Cathode, was developed. The basic design of this equipment is also utilized in the current AIP® method.

Episode 4

: Release of AIP®-S Series

As PVD film became more popular, the need for equipment with both robustness and maintainability as production equipment increased. Therefore, the department developed the AIP®-S Series based on the concept of "simplifying the design and reducing problems" as well as "increasing maintainability without covering important parts with panels". This development concept has also significantly contributed to reducing the downtime in the event of problems, and the AIP®-S Series has become a long-selling product over 20 years.

Started UBMS® coating service
2001
Delivered first overseas unit of AIP®-S Series
2003
Delivered first roll coater (sputter)
Number of units sold externally exceeded 200
2005
Received the Japan Institute of Metals and Materials Technical Development Award
2006
Number of units sold externally exceeded 300
2007
Established Takasago Coating Center
Established Kobelco Advanced Coating (America), Inc.

Episode 5

: Establishing first overseas location

Since 2000, the number of overseas requests increased with the increase in the number of equipment deliveries. Then in 2007, Kobelco Advanced Coating (America), Inc. was established near Chicago, U.S. as the first overseas location of the Advanced Products & Technology Department.
Although the department had to weather the fallout of the bankruptcy of Lehman Brothers and other difficulties, it was able to carry out steady sales activities and create permanent positions for process engineers, thereby strengthening its sales capability and customer response. Currently, the department provides a one-stop service not only for equipment sales but also for sample testing and after-sales support for various industries such as the aviation and energy fields.

2009
Signed business cooperation contract with KCS Europe GmbH in Germany
Started AIP® coating service at Takasago Coating Center
Received the Technological Merit Award (Kobe City Industrial Merit Commendation)
2010
Received the Invention Incentive Award (Kinki Local Commendation for Inventions)
Number of units sold externally exceeded 400
2012
Delivered first roll coater (using CVD) mass production equipment
2013
Completed new plant at KCS Europe GmbH in Germany
2014
Delivered first unit of AIP®-G Series
Number of units sold externally exceeded 500
2015
Delivered first unit of new etching system, FAPE™-S
2017
Number of units sold externally exceeded 600
Delivered first compact AIP® equipment unit, AIPocket™

Episode 6

: Starting sales of AIPocket™

While the increase in population is spurring increases in mass production and consumption, we are also at a time where consideration of the global environment is essential, and there is a demand to expand the life cycle of products. This leads to an increased need for PVD coating, specifically AIP® coating. As a leading manufacturer of PVD coating systems, Kobelco developed AIPocket™ to allow more customers to use surface treatment technology.
The compact AIPocket™ is an affordable, general-purpose system that combines our cutting-edge evaporation source with an etching mechanism. In the several years since the launch of this equipment, it has been able to meet various needs in a wide range of industries and has been sold for diverse purposes in Japan and overseas.
Kobelco Company Information
| | |
| --- | --- |
| Company name | Kobe Steel, Ltd. |
| Group brand | KOBELCO |
| Address | ON Building, 5-9-12, Kita-Shinagawa, Shinagawa-ku, Tokyo 141-8688, Japan |
| Founded | 1905 |
| Established | 1911 |
| Capital | 250.9 billion yen (As of March 21, 2019) |
| Number of employees | 39,341 (Consolidated), 11,401 (Nonconsolidated) (As of March 31, 2019) |